2016 Black Belt Workout
July 2nd 2016 Black Belt Workout
The July 2nd 2016 Black Belt promotions took place at the end of this Black Belt workout wherein WOSKKA instructors from Northern and Central California were invited to come and share information with the group. This sharing of information allowed us all to receive the teachings of instructors representing the styles of various systems of Shorin-Ryu, Goju-Ryu, Kenpo, Kajukenbo, and anyone else who wanted to share. We have a good time at these gatherings and learn a great deal of information from and about each other.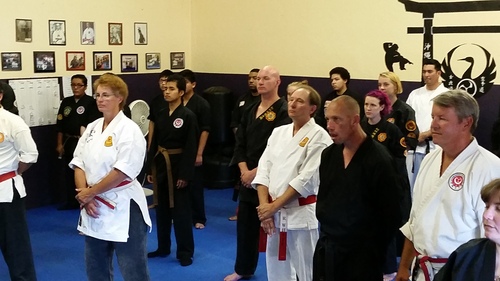 Group shots of workshop participants as the day begins.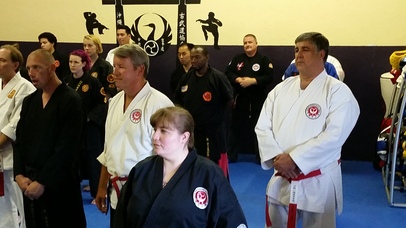 Hanshi Sid must be talking, as everyone looks sleepy.
Hanshi Larry Cormier and Kyoshi Robert White-the smiles say it all!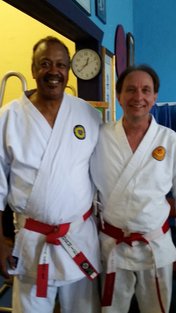 Renshi Amy Rayford and Kyoshi Kim Singh-dojo sisters.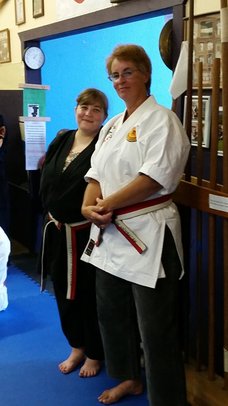 Kyoshi Ed Persike and Shihan Jim Staley working together.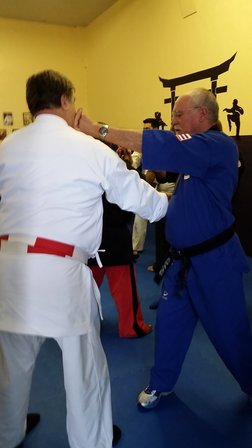 Toe to toe is the best way to understand the innerworkings of katas.
Kyoshi Robert White teaching with Renshi Charlie Meder assisting him.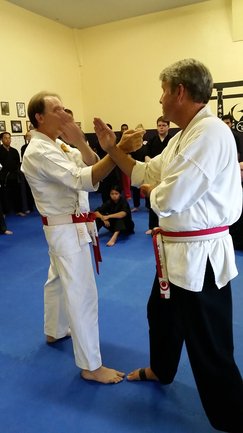 Sensei David Silvers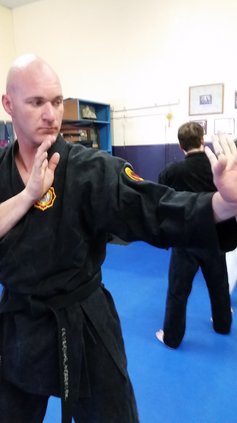 Not only does Sensei Silvers willingly share information, but he also volunteers as an uke for Hanshi Sid Rayford and other senior instructors who need an uke with a certain level of "toughness."
Congratulations Examinees! We Are Proud of You!
Please Use Tabs at the Top of Page to Navigate This Site