KMPH Fox 26
Advertising With KMPH Fox 26
Shortly before Christmas of 2011 I was contacted by a man named "Jake" representing "Datashpere" which is an aderstising company that handles the advertising tasks for KMPH Fox 26 (KMPH.com). You wouldn't think that a television station would need an outside entity to do any advertising, so I was quite interested in what the salesperson had to say. I found that KMPH Fox 26 uses Datashpere to do its advertising on the most powerful and popular method to date; the Internet. Datasphere can tailor Internet advertising packages to suit anyone's need, even if a large advertising budget is not available. What is received for a low monthly cost well exceeds what is offered elsewhere. I have received an advertising page on the KMPH Fox 26 community web page (that was created for advertising in my local community), a Facebook page, and much more. Datashpere also offers the service of coupon creation to be used on your KMPH.com communities page or your Facebook page. Running an ad in the local newspaper would cost much more than advertising on the community web site of this well known television station.
Click the image below to see the advertising page on KMPH.com created by Datasphere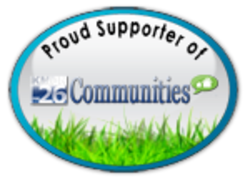 Interested Yet?
If you are serious about advertising and want the most exposure that the least amount of money can buy, then use the contact information below and let Datasphere put your "business on blast."
Get Started With Advertising on KMPH.com
Visit the Datasphere Web Site